Now You Can Play Games in Google+
Google just announced the launch of games on its social networking platform Google Plus. The launch was much expected and now it begins with few popular titles to play on Google+ such as Rovio's Angry Birds, PopCap's Bejeweled Blitz, Zynga Poker, etc, which will soon be available to public.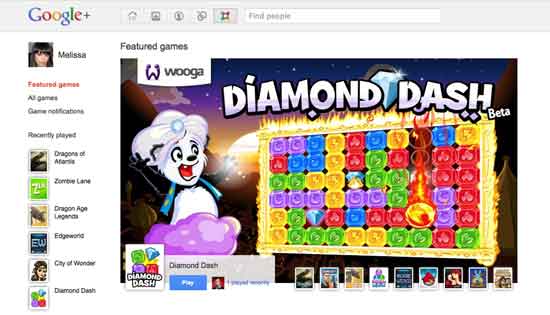 Google is starting to roll out games gradually and looks forward to make them fully available to every Google+ users soon. Check this official blog post for details.
"Today we're adding games to Google+. With the Google+ project, we want to bring the nuance and richness of real-life sharing to the web. But sharing is about more than just conversations. The experiences we have together are just as important to our relationships. We want to make playing games online just as fun, and just as meaningful, as playing in real life".
To play the games, click the games button shown at the top of your stream, when it is available. You'll get detailed information about Games in Google+ here.