Although, Microsoft has decided to drop Aero Glass UI in the final release of Windows 8 OS (see details here), fans of Aero experience can still enable this translucent window experience (Aero Glass) in Windows 8 with a little trick (Aero was first introduced in Windows Vista and then in Windows 7). Interested users just follow as described below to get Aero Glass in Windows 8.
How to enable Aero Glass UI in Windows 8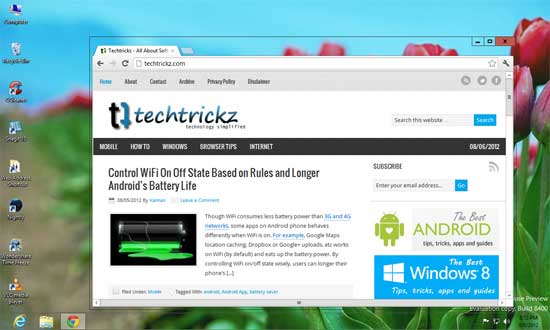 -Right-click on the Windows 8 Desktop and select "Personalize" option.
-Select "High Contrast #1", and then click "Window color". Do not click "Save changes" or "Apply" option and leave the window open.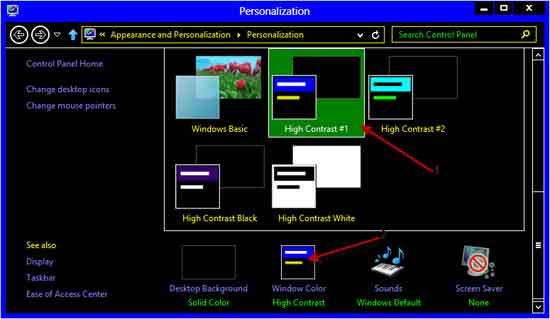 -By keeping the above window (Window color and Appearance) open, once again right click on the desktop and choose "Personalize' option.
-From the personalization window, select a default theme. When it saves your selection, click on "Save changes" option in the first window (Window color and Appearance). That's all! [via]