Starting from Galaxy S7, Samsung introduced 'Always On Display' (AOD) feature on its flagship devices. AOD shows you useful information on the screen, even if the phone display is off. This feature is not available on older/other Galaxy devices, but now you can get it on any Galaxy device running Android Nougat. No root access or any ADB permission is required.
Thanks to the XDA member Sachin Kumar53, the 'Always On Display' port from newer Galaxy devices will work on any Galaxy phone running stock Android 7.0 Nougat and up. It does not require root, just install the ported AOD APK file. Once installed you can customize the AOD by going to phone Settings > Display.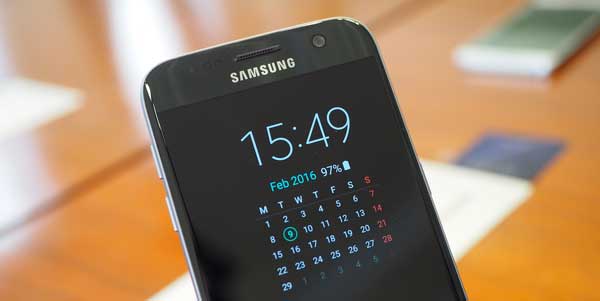 Keep in mind that the Always On Display' will not work on custom AOSP ROM, which means your Galaxy device should be running on Samsung's Experience/TouchWiz ROM to work AOD.
Note: Samsung has optimized the hardware on Galaxy S7 and newer flagships (Galaxy S8, Note 8) to work 'Always On Display' without affecting the battery life, so using this feature on other Galaxy devices may increase your battery consumption.
Also Read: Custom AOD: First app to Customize Samsung Galaxy's AOD Screen
How to get Samsung's Always On Display on Any Galaxy Device
To work Always On Display on your phone, you should install AOD Service APK and AOD Plug-in service APK.
1. Download AOD Service APK [here] and AOD Plug-in service APK [here] to your phone [Development page]
2. Install both apps as normal apk file.
3. Now, go to Settings > Display > and customize the AOD.
We recommend you to use this app on AMOLED device. Always On Display (AOD) takes advantage of the AMOLED screen. The display tech used in AMOLED screen only turns on the pixels required to display the required information, using very little battery to do so.
Note: This app is still under development, so some features may not work and you will come across bugs. The developer may fix them in future updates. (Source – XDA)