Speed Dial is a unique feature of Opera browser that allows easy access to your favorite sites. Every time you open a new tab, it displays a galley of website thumbnails, clicking anyone of them will open it quickly. It was first introduced by Opera in 2007 and now it can be seen on other browsers either as extension or as built-in feature. However, some people dislike this feature for some reasons.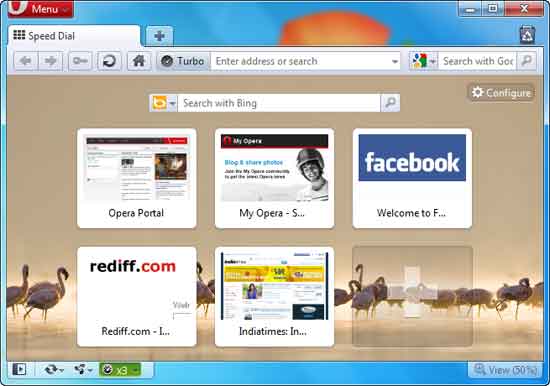 If you do not like the Speed Dial to be opened for a new tab in your Opera, here is how you can disable it.
Open Opera and type about:config in the location bar and press Enter to open Preferences Editor. In the Preferences Editor, scroll down and click User Prefs category.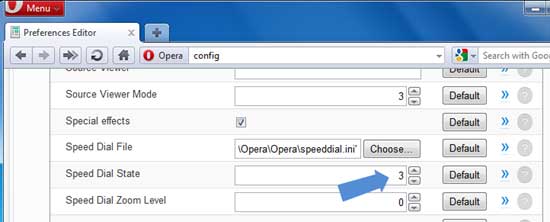 In the User Prefs category, locate Speed Dial State and change its value from 1 to 3 (see screenshot above). It would disable the Speed Dial.
Then, click on the Save button shown at the bottom of the User Prefs category in the Preferences Editor and close the Preferences Editor.
That's all. Hope you'll enjoy this simple tutorial.