Convert and save Gmail into PDF or Word Document without any software
Some times it may be necessary to save an important email message as a PDF file or Word document for future reference.
Here is a simple tutorial on how to save Gmail into a PDF file or Microsoft Word document without using any software.
1. Log in your Gmail account and click on the setting tab (top right corner) and click  the Lab.
2. Select 'Create a Document' and enable this (see screenshot)

3. Now a new 'Create a document" feature has been enabled and you can see it in the right side of your Gmail.
4. Now open a Gmail message that you wan to save as PDF or Word document.
5. Then click 'Create a document' which will open your Google doc. If want, you can edit your document now. Then save and close your message.
6. Then select your newly saved document and click 'More actions' (see screen shot). Then select 'Export'.
7. Now select an option from the dropdown menu (see screenshot) – PDF, Word document, Open Office, etc. and click 'Download' button to save it on your computer.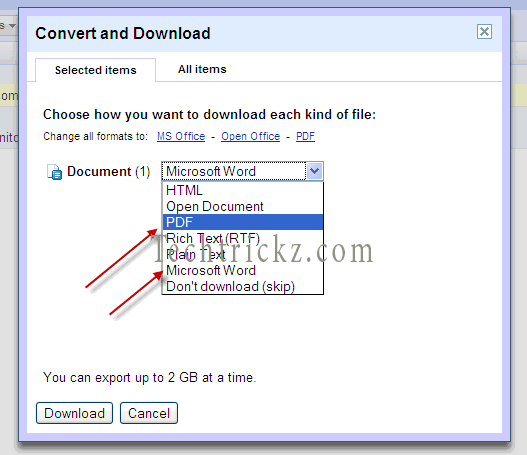 The whole steps requires a few time only. Hope this tutorial will help you save your important email messages as PDF or Word document into your computer.