Often, we will search for documents on internet. They are available in different file formats such as DOC, DOCX, PDF, PPT and TIFF and of course, your browser can download it instantly.
But, if you don't have an appropriate application on your computer to read the document, for example an Office suite or a PDF reader, here is an extension for Firefox, which enable you to open and read any documents just with one click.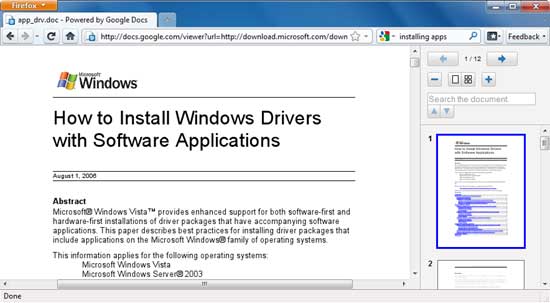 This extension called 1-click Google Docs View makes use of Google doc viewer for this and it is extremely simple to use and fast.
Once installed any link that contains DOCX, PDF, PPT, DOC or TIFF will be converted into a new link and allows the file to be automatically opened in your Google Docs when you click it.
You can install the add-on from Mozilla add-on site