Prisma, which turns your photos into beautiful artwork, is now officially available for Android. After being in beta app for some time, it is now made available in the Play Store. This AI camera app or photo filtering app turns any photos into a work of art, thanks to the combination of neural networks and artificial intelligence algorithms. You can share your work instantly via any photo sharing app (Instagram, Facebook, etc.) or save it on your device.
What makes Prisma different from other similar apps is its precision in transforming photographs into styles of great painters, such as Wassily Kandinsky, Edvard Munch, Katsushika Hokusai and Picasso as well as famous art movements such as Impressionism, Cubism, Futurism, and many more.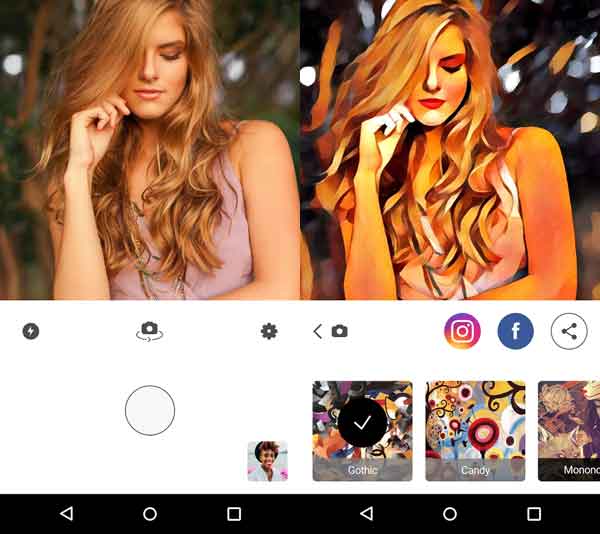 Prisma is one of the most downloaded apps in the iTunes store, and now it is available in the Play Store as well for Android users. The app has a simple UI and simple to use, but it require active internet connection to apply any desired filter.
How to use Prisma?
Download [HERE] and install the app. Open it, take a selfie or photo using the camera option or select a photo you have saved on your phone, then select a desired filter from the list. It will turn your photo into the artwork of your choice within a few times. Depending on your internet connection speed, it will take long time.
After applying filter, you can change the filter strength by just sliding on the screen left and right to make your photo into a work of art that is exactly how you want it. Finally, select a photo-sharing app like Instagram and share your work or save it on your phone.
From the setting menu, you can enable or disable watermark, automatically save the original photo as well as save the edited photos in the device.