Google has just released Google Chrome 4 stable build which now supports extensions and bookmark synchronization on Windows.
This new release is 40% faster than previous build (according to Google) and patched 13 security vulnerabilities in the browser (six of which ranked as high).
Now you can add new features and functionality to your Google Chrome by installing extensions which were previously launched on the beta channel only.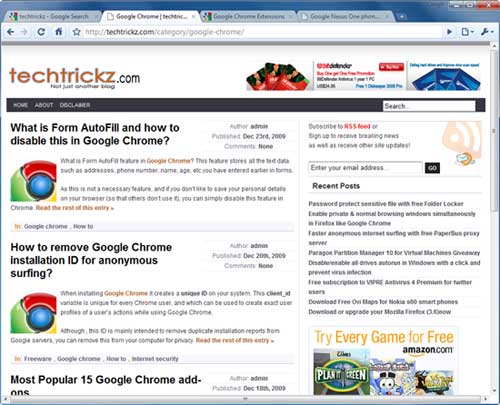 There are thousands of add-ons / extensions available (official or unofficial) from extension gallery for downloading. (See 15 most popular add-ons for Google Chrome)
Download Google Chrome 4 stable version and browse the web faster, safer, and easier.