With effective combination of signature detection and heuristic analyzer, the free Kaspersky Virus Removal Tool can detect and remove all types of infections from your computer.
It implies the same effective detecting algorithms used by Kaspersky Anti-Virus and flawlessly works with your existing security programs. So this utility can ensure superior computer security.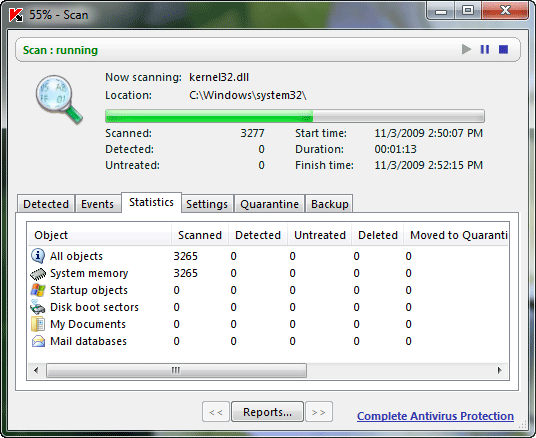 Highlights of Kaspersky Virus Removal Tool
Easy interface and works with Windows XP, Vista and 7
Can be installed to an infected machine (Safe Mode).
ntegral search and removal of malicious software
System Analysis and interactive scripting language.
Freeware.
Note: Kaspersky Virus Removal Tool has no real-time protection, it removes existing malware only. Moreover, it is important to download a fresh copy whenever you want to scan your PC, because the utility is updated multiple times a day.
Download Kaspersky Virus Removal Tool.