There are several fake or rouge antivirus programs or security applications available for download. For example, Virus Remover, Privacy Guard, Total Defender, MS Antivirus, Malware Defender and more….
Once downloaded and installed, they take over your system, disable your system protection and create security issues as well as financial risk to you. Moreover they are toughest to remove from your computer.
If you ever had installed such programs (full details of fake AV here) here is a free, standalone application called Rogue AV Cleaner from ESET.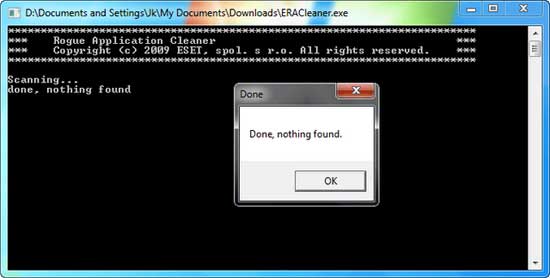 Important: before removing any infected files with this tool, don't forget to disable system restore point and run a full system scan with a good antivirus programs.
For your information ESET is the developer of popular security software NOD32 antivirus and Smart Security.
Download Rogue AV Cleaner, home page.