Google has announced the availability of Google Cloud Connect to everyone. It is a free plug-in for Microsoft Office 2003, 2007, and 2010 with that you can share and edit your Word, PowerPoint, and Excel documents simultaneously with other people remotely.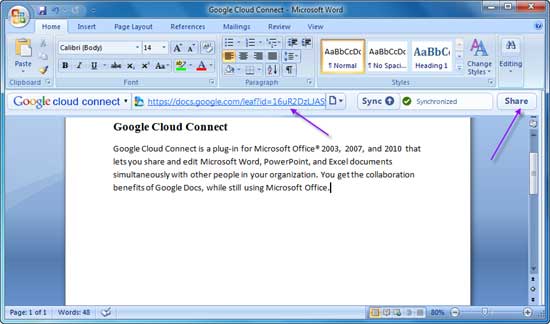 It is very easy to use and completely free. It is just like this – install the plug-in, sign-in with your Google account, create a document and share or edit with others by adding other people as editors to a document.
Watch the video below to know how it works.
You can download Google Cloud Connect at source here, read more about it, and know how it works at here. (Via)