The all-new Ribbon interface of Office 2007 and 2010 is very attractive, easy to handle and helps to makes your work faster. But one shortcoming of it is that it occupies large space on your screen than a normal menu. If you are using Netbook or similar device with smaller screen size, you can fold down the Ribbon with a shortcut key.

To hide the Ribbon interface, just double click on the 'Home' tab on the Ribbon (or any tab). The Ribbon interface will vanish instantly.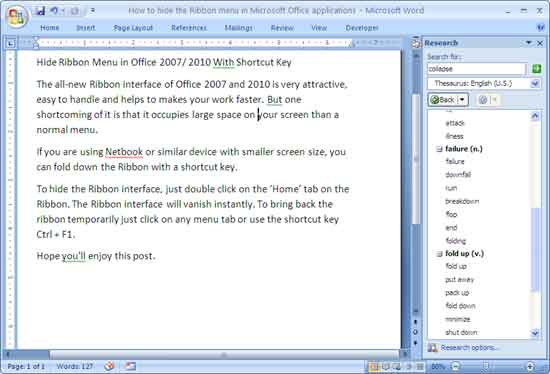 To bring back the ribbon temporarily just click on any menu tab or use the shortcut key Ctrl + F1.
Hope you'll enjoy this post.