Privacy is an important issue for many smartphone users. For example, many users may want to hide private SMS and call logs of some contacts from friends and families. "Shady Contacts" is a simple application for Android smartphone, which help users hide SMS and call logs of chosen contacts away from stock apps.
The Holo interfaced "Shady Contacts" is a well-designed and easy to use app. It can keep sensitive call logs and text message of your contacts away from prying eyes. It can only be viewed with a PIN or a Pattern.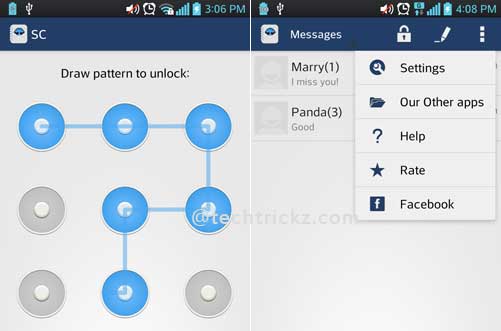 In addition, Shady Contacts provides complete security to its users. You can hide the app from launcher (by default, dial ***123456### to open the app). It has also an "auto-lock" (if you don't use the app for a while) and "auto-destroy" (if enter a wrong PIN or Pattern sometimes) feature.
Shady Contacts is compatible with any device running Android 2.1 or higher. The app can be downloaded for free from Google Play Store and, as usual, you can follow it up directly on the XDA thread.