Sometimes you may want to password protect your text messages (SMS) coming from a particular number on your phone. So, you can let others use your phone without worrying about them looking through or reading your text messages. SMS Locker lets you do this on your Android Phone. All SMS coming from specified numbers will be stored in a private database and can only be accessed with a password.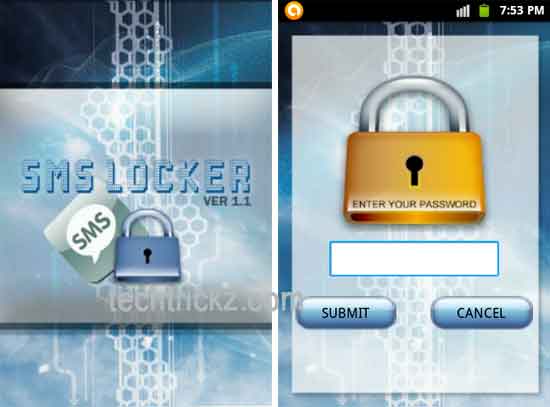 SMS Locker is a very easy to use private message locker app for Android phone. It lets you password protect text messages coming from private numbers. You can lock away all messages from specified private numbers. This app hides your private conversations and also provides you an option to reply to the private messages.
SMS Locker is very easy to setup. Just install the app from Android Market (it's free) and launch it. Give a password to protect your SMS. To add private number, go to Menu – Settings and choose Add private numbers.
From SMS Locker settings menu, you can also change password, add new private number and delete any added number.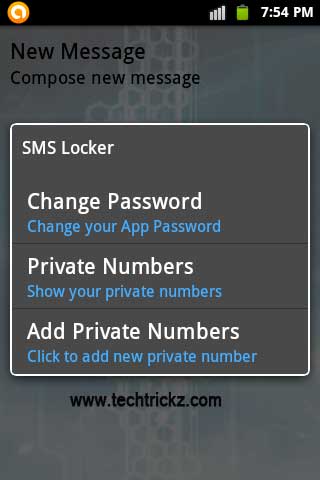 With the private database and password, SMS Locker is perfect for keeping your messages private. You can download it free from Android Market.