While you are in a busy, for example, driving, attending a meeting, or doing something more important, it is tricky to reply to an incoming call or text messages. If you are looking a way to automatically respond to incoming text messages and missed calls for your Android device, the Can't text app might be a good choice.
Can't text is a free app for Android phones that enable the user to automatically send pre-written custom message to SMS and incoming calls. You can add, edit, and delete these custom auto-text messages.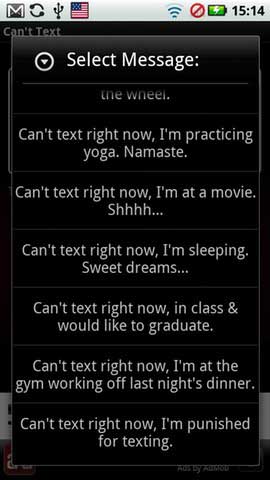 The app is simple to use and has a very simple interface. The Three buttons at the bottom of the app window allow the user to activate auto-reply for text messages, missed calls, and both.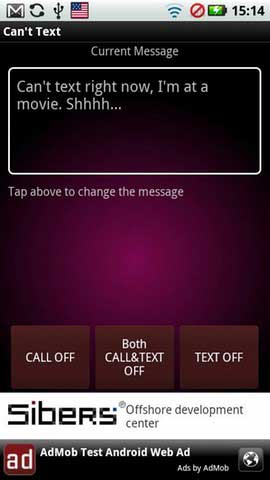 However, enabling auto-reply for calls will lock the Ringer Volume at zero. You need to terminate the app to fix this issue.
Can't text is available for free download at Android market here. (Paid version is also there for $ 0.99 without ads)