Previously we had covered an article on transferring contacts from Nokia mobile phone (Symbian) to Android phone. Here is another, very easy to use tool called Sprite Migrate that lets you bring all your data from Symbian, Windows Mobile and BlackBerry to your new Android Phone.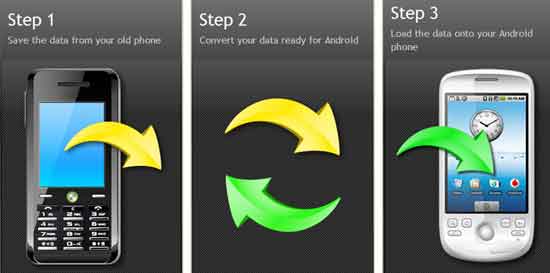 Sprite Migrate may be the easiest way (requires only three simple steps) to bring all your contacts, call logs, SMS, ringtones, music, photos and more to Android.
1. The first step is saving the data on your old phone. To do this, enter here, select your phone type. Download and install the client software for your phone. It'll compile all your data for migration.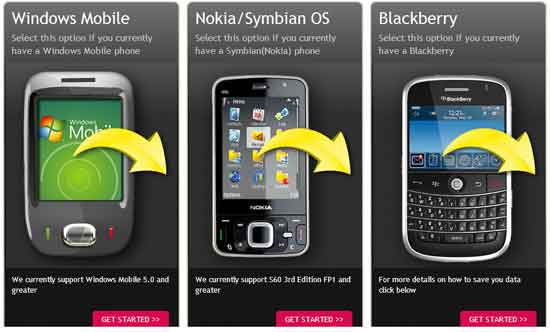 2. Second step is converting the data from your phone into a format that Android can understand. For that, download the PC application (Windows) from here and install it. Then, provide the input and output path for your backup migration file, and hit 'Convert' to begin the process.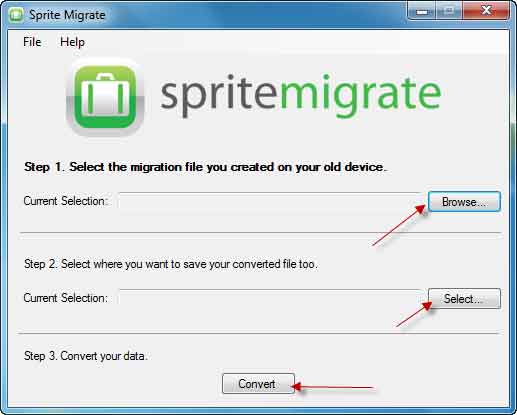 3. The Final step is copy this Data on your Android Phone. For that, transfer the converted output file to the root of your Android's SD card or internal storage. Then, download the Android app Sprite Migrate' from Android Market (you can search for Migrate – it's free and supports Android 1.5+) and launch the app.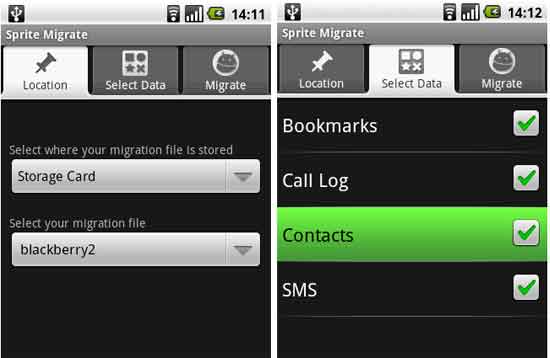 Then, tap 'Migrate', the first tab will ask you to choose the file location (SD card) for migration. In the next tab, you can select the data that you want to copy. I n the third tab, hit the Migrate button to begin copying data. (via)