LG G5 is one of the first non-Google devices to get official Android 7.0 Nougat stable update. Initially released for its homeland South Korea, the Android 7.0 Nougat update is now available for international LG G5 variants. Android 7.0 Nougat OTA update is now available for LG G5 H850 European variant (H85020A). If you have issue updating via OTA, you can manually update your LG G5 by installing the official KDZ firmware.
Check out the guide to know how to update LG G5 H850 to Android 7.0 Nougat manually. If you have not received the OTA notification for the Nougat update on your handset, check it by going to phone Settings > About device > Check for update. However, if you have any issue updating via OTA, you can flash the KDZ firmware manually on LG G5.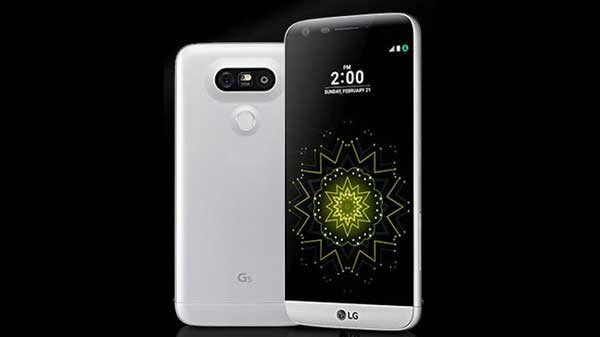 Android 7.0 Nougat brings many new features to LG G5 to enhance user experience. Search inside an app (In Apps feature), run two apps side by side or switch between them with a double tap, more personalized settings, smarter notifications, etc. will enhance user experience.
LG G5 users can also enjoy a more improved battery optimization (Doze on the move), enhanced security update, Data saver, bundled notifications, new emojis, touch responsiveness, etc. with the Nougat update.
Prerequisites:
– Backup important data you have on the phone
– Make sure you have installed latest LG Windows PC drivers
– At least 80% battery charge remaining on the phone
– The below files are for LG G5 H850 European variant only
How to install official Android 7.0 Nougat update on LG G5 Nougat Manually
Disclaimer: Inexperienced users do not try the below method. Follow the instruction at your own risk. We will not be liable if any damage occurs to your device and/or its components.
1. Download LG G5 KDZ Nougat firmware (H85020a_00_VDF_COM_OP_1030.kdz) from here [Source]
2. Download latest version of LGUP Tool from here and install it on your computer
3. Download the G5 H850 DLL file from here/here. Save the .dll file to C:\Program Files\LG Electronics\LGUP\mode
4. Now, reboot your LG G5 into download mode (Switch off the phone, press and hold Volume Up button while connecting the G5 to PC using the USB cable)
5. Run the LGUP tool on PC (Installed in step 2), select device and make sure BIN File box and Refurbish box is checked.
6. Now, select 'Upgrade' option and then select the KDZ file you have saved on your PC
7. Now, close the LGUP tool, reopen it, and then click the START button to start flashing the firmware.
You have now successfully update LG G5 to Android Nougat. Reboot your phone, set up and enjoy Android 7.0 Nougat. Any question? Leave it in the comment section below. (Source – XDA)