As we know, every browser comes with a functionality to Bookmark (Favorite in case of Internet Explorer) the current webpage we are visiting. It helps us quickly access our favorite sites whenever we need it. However, one problem here is, no browsers currently have an option to password protect the bookmarks. If your bookmarks contain some secret links, sometimes it can be a privacy issue.
This happens, especially, if you have a single user account (or multiple user accounts, but has no administrative privilege) anyone can access the bookmarked sites that use your computer. In case of multiple accounts, some of the users (administrator) may have access to your browser profile folder.
If you thinking a way to password protect (encrypt) your bookmarks, here is a simple solution for Firefox users. Link Password is an extension for Firefox that helps you password-protect individual bookmarks or link.
How to Password Protect The Bookmarks?
Install the add-on Link Password from Mozilla website and restart Firefox. This extension will add two new options to your right-click bookmark's context menu namely 'Encrypt this link/folder' and 'Decrypt this link/folder'.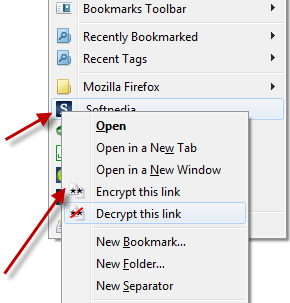 To encrypt a bookmarked link, just right click it and select 'Encrypt this link' option and enter a password. To open this link you need to provide this password.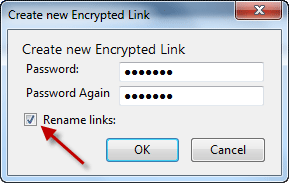 Moreover, you can rename the bookmarked link for more privacy. For that, select the option 'Rename links'.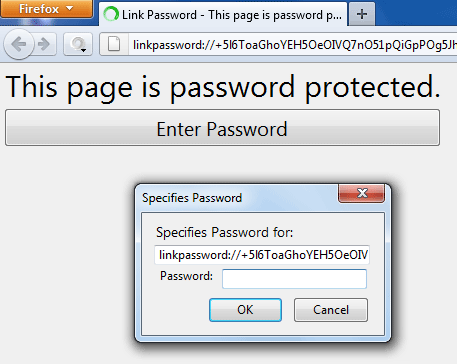 If you organized your bookmarks in a folder, you can encrypt that folder, so that you don't need to encrypt and decrypt each link.