OnePlus has released a bug fixing update for OnePlus 3 and Onplus 3T. For unknown reason, OnePlus skipped the OxygenOS 4.1.2 update and starts rolling out the OxygenOS 4.1.3 OTA update for both devices. The Android 7.1.1 Nougat based OxygenOS 4.1.3 update includes expanded screenshots functionality, improvement in various areas of the system, general bug fixes and latest security patches. The incremental OTA update will get on both OnePlus 3 and OnePlus 3T in the coming days.
If you have not received the OxygenOS 4.1.3 OTA update, you can update your Oneplus 3/3T to OxygenOS 4.1.3 manually by downloading the firmware. Check out the guide given below to know how to install the OxygenOS OTA update and full firmware update manually on OnePlus 3/3T. Before jump to the installation guide, let us what is new in OxygenOS 4.1.3.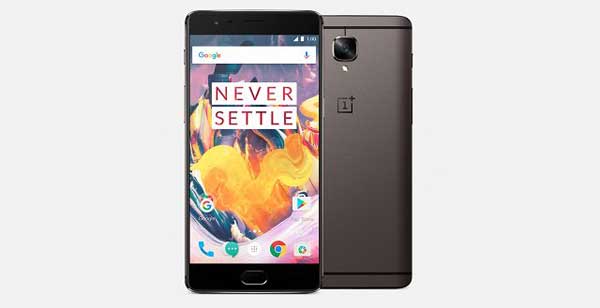 Features and changelogs of OxygenOS 4.1.3:
– Upgraded to Android 7.1.1
– Added expanded screenshots
– Improved picture taking of moving objects with blur reduction
– Improved video stability when recording
– Improved Wi-Fi connectivity
– Improved Bluetooth connectivity
– Fixed Instagram swiping bug
– Fixed hardware buttons malfunction bug
– Increased system stability
– General bug fixes
Note:
– Before start installing the OxygenOS 4.1.3 update (OTA/Full ROM) on OnePlus 3/3T manually, make sure that your device is fully charged (60-80% battery charge remaining).
– To install the OxygenOS 4.1.3 OTA update your device should be running on OxygenOS 4.1.1.
– Though you can install full ROM via TWRP recovery, it is recommended stock recovery.
– Though the process will not wipe your data, it is recommended to make a backup of important data, just in case.
Downloads:
OnePlus 3: Download OxygenOS 4.1.3 OTA update [HERE], Full ROM [HERE]
OnePlus 3T: Download OxygenOS 4.1.3 OTA update [HERE], Full ROM [HERE]
How to Install OxygenOS 4.1.3 Update on OnePlus 3/OnePlus 3T
OTA Update Method:
1. Download OxygenOS 4.1.3 OTA update zip file (link above), and save it on OnePlus 3/3T internal memory.
2. Boot your phone into stock recovery (switch off the phone, press Power and Volume down buttons together)
3. In recovery, select Apply Update > Choose from Internal Storage > browse the OTA update zip file
4. It will start installing the update. Wait until the process complete and your phone will restart automatically.
Full ROM Update method:
1. Setup and ADB and fastboot driver on your computer, if you have not it already on your PC
2. Download full ROM file (link above) and save it in the adb installation folder.
3. Enable 'USB Debugging' on your phone by going to 'Developer Options' menu.
4. Turn off the phone and boot into stock recovery mode.
5. Choose Install from ADB Sideload, then connect your phone to your PC.
6. Go to the ADB installation folder (where ROM file is saved) and open a command window from there.
7. Issue the command adb devices to check your connection
8. If your device is listed, then issue the below command to flash the ROM:
adb sideload <filename.zip>
9. Once the installation process is finished, reboot your phone.