Rooting opens up the Android phone to literally any kind of hack or tweak, but a main limitation of rooting is the difficulty in installing OTA operating system updates. OTA (over-the-air) updates will not run on rooted devices. However, things have now changed with the latest version of FlashFire app (v0.27) by Chainfire, the developer of SuperSU.
The latest version of FlashFire app (v0.27) lets you install OTA update on a rooted Nexus phone without losing root. If your Nexus phone is running on the Android Marshmallow and rooted with Chainfire's Systemless root method, then you can install the OTA update via FlashFire without losing root.
[Note that OTA update still requires an unmodified /system partition, or they will not install]
FlashFire do this is by restoring the original boot.img, then flashing the OTA package, and then re-rooting the phone again with modified boot.img. The app does all these automatically. Read on to know how to apply OTA update on a Nexus phone without losing root.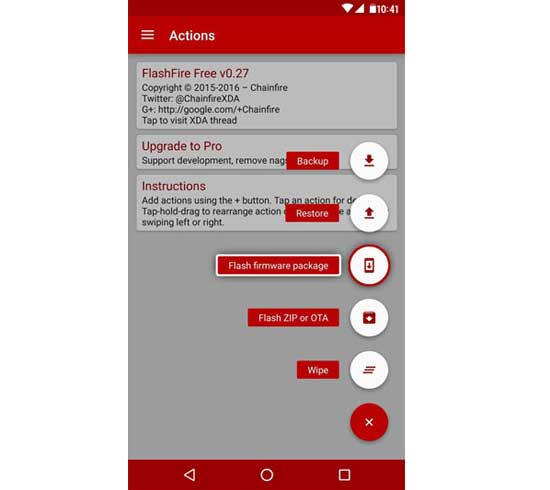 1. Download [HERE] and install the latest FlashFire Beta (v0.27) on your Nexus phone.
2. When an OTA updated notification appeared on your phone, make sure it has been downloaded, but DO NOT run the regular system installer.
3. Open the FlashFire app. It will detect the OTA package and take care of the rest.
Note: You can also apply the update manually without losing root, which will discuss in the next post.
For your information, FlashFire is the on-device firmware flasher for Nexus and Samsung Galaxy devices. The app does not require a computer, so you do not need to run the complicated fastboot commands. (Source – XDA)