Do you have problem when try to launch Metro IE from Windows 8 Start screen? Is it launching always in Desktop mode instead of Metro mode? Here is why it is and how to fix it.
In Windows 8 when you run Internet Explorer from Metro Start Screen it will open in full screen Metro mode and brings you an immersive site experience and when launched from Desktop it launches in traditional desktop mode. But this situation may change when you install another web browser like Mozilla Firefox, Google Chrome or any other and set the new browser as default.
If Internet Explorer 10 is not set to default browser in Windows 8, IE will always run in Desktop mode irrespective of whether it is launched from Start screen or Desktop. This problem can be fixed by setting Internet Explorer 10 as the default web browser in Windows 8.
Here is how to set Internet Explorer as default browser in Windows 8 and restore Metro IE

Step 1: Go to Start screen and click Win + F key to launch find box. Type Default in the search box and select Apps. Then click 'Default programs'.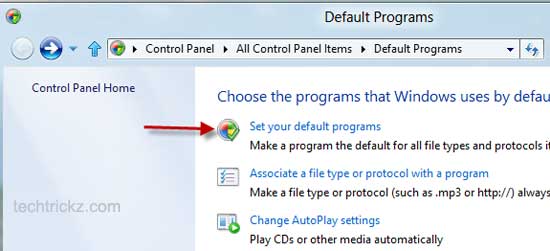 Step 2: Click 'Set your default programs' option.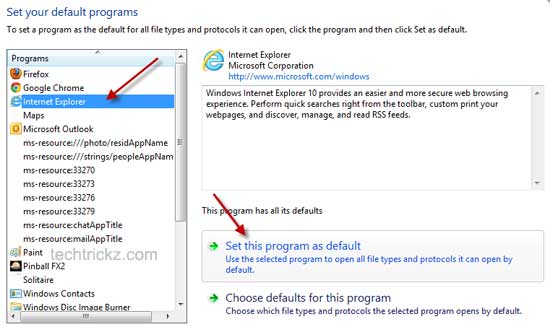 Step 3: Choose Internet Explorer on the left pane and then click on the option 'Set this program as default'. Click OK to save the settings. You're done!
Now you can launch Metro UI Internet Explorer 10 from Start screen in full screen mode and experience a brand new level of web browsing.