Multi Window is a useful feature of Samsung Android Smartphones that allows you to perform multiple tasks easily on single screen. For example, you can take notes while watching a video, or search the web and check SMS messages simultaneously. However, this feature can benefit only on large screen-sized mobile devices such as Samsung Galaxy Note, Galaxy Grand, etc.
In Samsung Galaxy Grand (GT-I9082) and Galaxy Note, you can turn on this Multi Window feature in the Display settings menu. Just follow as described below to know how it is.
1. Tap on Apps – Settings – Display.
2. Check the check box against "Multi Window". A Green tick mark will appear along with the Multi Window bar (see screenshot below).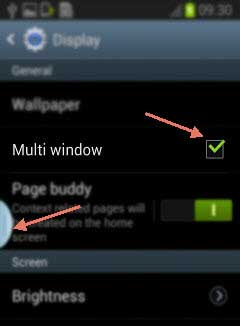 3. Now, go to your home screen and tap on Multi Window bar (see screenshot below).
4. Now, tap on any app icon (for example Message icon) and then tap on the other icon (for example, Gallery icon)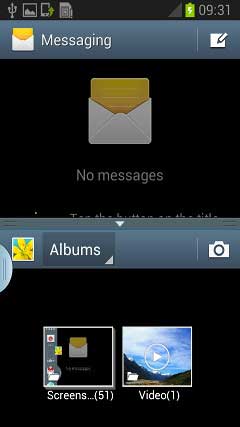 Observe that two windows each of Message and Gallery appear on the same screen. That's it [Via]