New Year is just around the corner. You've probably started to gather a printable calendar for you. Here is a printable calendar, may be the smallest one in the world, for download. Its size is 4.4 x 7.6 centimeters, which means a whole year behind a single business card.
Its operation is quite simple:
Choose the day you want to know (for example – 5). Draws a line with your finger from the day chosen until the month you want (for example – Feb). That's it.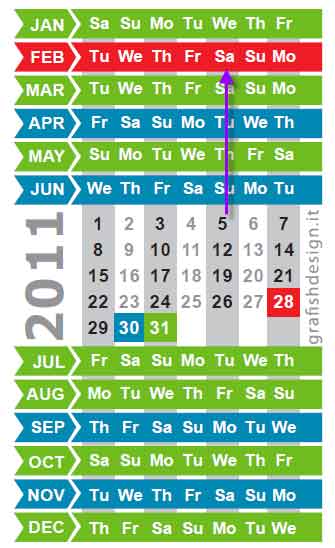 The change in color shows the months length. Green for 31 days, Blue for 30 days and Red for 28 days (in 2011 Feb will be 28 of days)
If you've interested, you can download it as a PDF from the developer site.