Probably you might have heard about the widely popular iPhone game Angry Birds, which is now available for Android, Symbian, and desktops PCs for a small fee. This wildly popular trajectory game features hours of gameplay with lots of replay value. The Windows version of Angry Birds is available through Intel AppUp store for a small fee. However, here is a is a good news for all those who are waiting for a free edition of the game.

PC World and Currys are offering Angry Birds for Windows as a free download for a limited time. You can download the game via Intel AppUp store until March 2011and is available still stock lasts.
To download Free Angry Birds for Windows visit www.currys.co.uk/appstore or www.pcworld.co.uk/appstore and click 'Download for Free now' button. It'll download the Intel AppUp center (27Mb).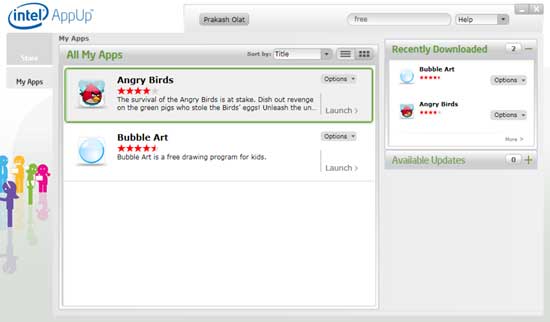 Install the Intel AppUp Center and create a free account. Then open Intel AppUp Center and sign in. You'll get your free copy of Angry Birds. Click download and install it.