After the Deadline is a grammar and spell checking add-on for Firefox and Google Chrome, which is useful when you're writing email, commenting on a blog post or updating your Facebook status.
This add-on will check spelling and grammar mistakes, misused words, and style using artificial intelligence and natural language processing.
After installing the add-on, a small icon will appear in the bottom right of the field you're working in. Just click this icon after finishing your writing. Grammar errors will be marked in green and spelling mistakes will be underlined in red.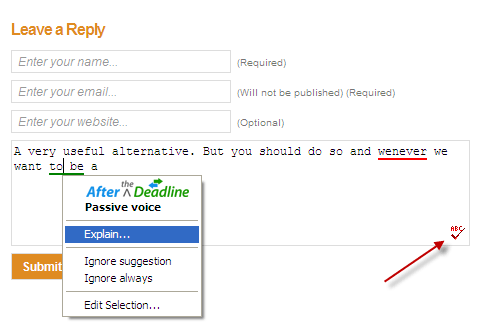 After the Deadline is an efficient and a perfect tool for people who need to keep an eye on grammar as well as spelling.
Interested readers can download After the Deadline for Firefox and Google Chrome.