The VLC Player app for Android finally got Google Chromecast, Android Auto, and Samsung Dex support with version 3.0. The update now features media deletion on SD card (require Android 5.0 Lollipop and above), fixes delete on Oreo, show playlist, Fast seek for video, and option to disable subtitles auto-loading. Also, it includes bug fixes and performance improvements.
As you all know, VLC is a powerful, simple to use and extendable video player will play almost anything and supports various streaming protocols. This open source cross-platform multimedia player has all codec built-in. What is more VLC is now available on different Android platforms like Samsung DeX, Chromebooks and Android Auto.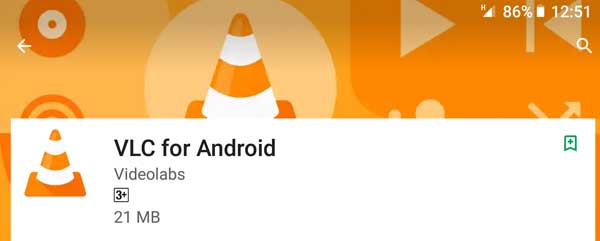 A main changelog of VLC 3.0 is Google Chromecast support. Once the app detects a Chromecast, you can send it video and audio files and enjoy watching/listening to on your TV. Note that, if the Chromecast supports your media codec, the VLC acts as a streaming server only, if not it will transcode and stream media.
Another important feature of this update is 'media deletion on external devices'. Now you can delete any file you want on phones runs Lollipop and above. Just go to the SD card and select the file that you want to delete. Also, this version fixes the delete issue with Android Oreo's internal storage.
If your do not like video subtitles, now you can deactivate this option. Go to Settings > Subtitles > 'Auto load subtitles'. It will ensure a distraction free watching.
– Google Releases Files Go App to Manage Storage Space on Android
With this version, the 'Fast seek' option is now activated by default. VLC will now load faster when you change the current position during media playback. This can be deactivated by going to Settings > Video > Enable fast seek option.
Interested users can download latest version of official VLC media player app from Play store here. (Source)