Snaplr is an intuitive, very simple to use screen-capturing application designed to easily capture and annotate your desktop's activity. This Adobe Air application can be useful, if for example, to quickly capture something show on your desktop and share it with your friends via email or other means.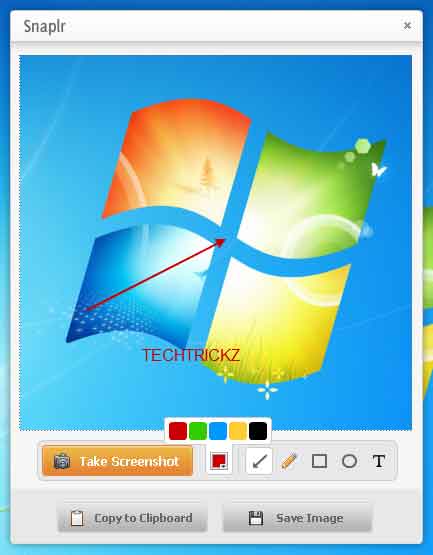 To capture a screenshot, just click 'Take Screenshot' button and draw the required area. Then you can highlight a specific area on the captured image with a set of drawing tools.
After capturing the screenshot, just copy your screenshot to the clipboard and paste it to an outlook email or you can save it as a png image.
Snaplr requires Adobe Air on your system (Windows, Mac, and Linux) to install. If it is not, Snaplr will automatically download install it (required internet connection).
Snaplr is a free tool and clean (Check this VirusTotal test result). You can download it at source here.