The free Android phone data manger WondershareMobileGo is designed to be a simple to use application for managing data between your PC and Android phone. With this application, you can very easily backup and restore contacts, SMS, and APK apps to PC with a single click.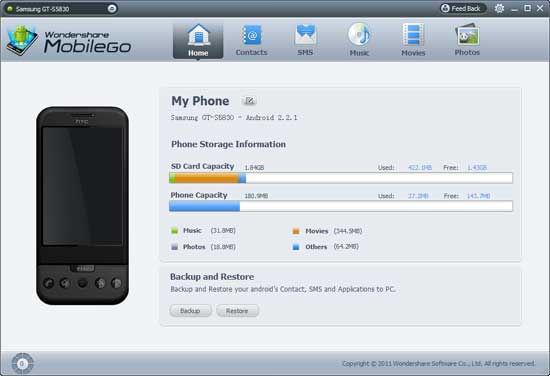 It is quite simple to use. After installation, just connect your device via USB, or via Wi-Fi. From the Home tab, click Backup button to backup (or Restore button to restore) contacts, SMS and APKs.
From the Contact tab you can add, delete, group and back up your contacts.
SMS tab lets you send, and organize all your SMS on your PC with keyboard.
The Music, Movie and Photo tabs lets you add, delete, or modify your image and multimedia files.
Moreover, the application can automatically convert the incompatible video formats into compatible ones when you try to import multimedia files from PC to your phone.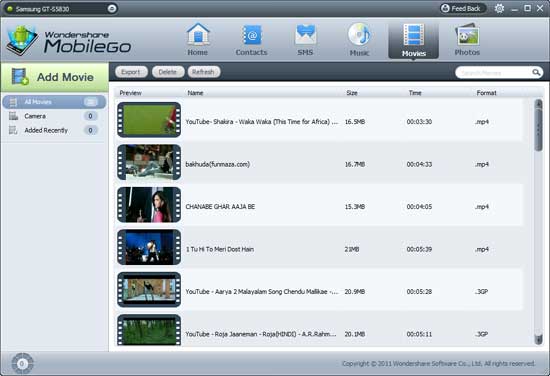 What is interesting is that, all these can be done via a very convenient and simple interface. WondershareMobileGo is certainly a very useful app for all Android phone users.
You can be downloaded (17Mb) it free at source here.