The Galaxy Note 8 is perhaps the best tablet from Samsung. This 8-inch tab comes with a bunch of software features, wallpapers and more. Also, you can use this tab to make phone calls. Would you like get some of the best Note 8's apps such as S Note, S Planner, Music Player, Touchwiz Launcher, etc. and wallpapers for your phablet or tablet? An XDA forum member has managed to extract them from the system dump of Galaxy Note 8 and you can try them on your tablet or phablet.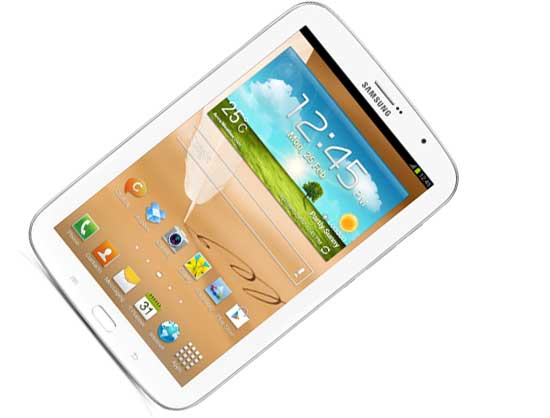 Note that, as the Note 8 uses 213 dpi, these apps work well at that dpi. It will work on devices with 213, 220 & 225 dpi Phablet and Tablet. Also, you can try these apps on lower dpi devices (320/240 dpi), if not working you can use Xposed Framework and App Settings Module to set the dpi.
The apps includes the following:
S Note, TW Launcher (native dpi is 213), Awesome Note, S planner, Music Player, File Manager, Task Manager, Alarm, World Clock, MMS, Email – Sec Exchange, Gallery, Video Player, Weather Widget, Flipboard, Browser, Calculator, Samsung Apps Tablet, Download Provider UI – white theme, Digital Clock, Dual Clock Digital, Wallpaper Chooser, Samsung Widget Program Monitor, Yahoo News and Polaris Office.

Galaxy Note 8 wallpapers
Installation:
These apps are available in flashable Zip file and standard APK file. Zip file can be install via recovery mode. APK file needs to move to system apps folder (/system/app folder) and set the file permission to 644. You can use ES File explorer or any other file manger for that.
Important: Don't forget to delete the corresponding stock app from system app folder to avoid any possible conflict.
Galaxy Note 8 System Apps and Wallpaper can be downloaded from this XDA forum thread.