Indic Music Search (Google Music Search – India / Labs) is a new lab project from Google that allows you to search, find and play thousands of Indian film songs and albums for free. You can search for music by artists, albums or songs and listen to full songs unlimited times.
The songs are streaming from in.com, Saavn and Saregama (Google has partnership with these sites and they have legal permission to stream music online). However, you can't download the songs.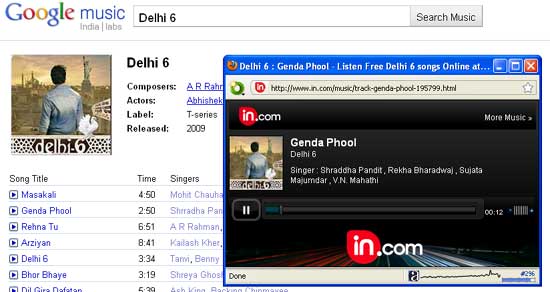 Even though, Google Music Search (India) currently offers only Hindi songs, I found songs in other Indian languages also.