ie4mac is an application for Mac OSX that allows you to use the original, unmodified Windows Internet Explorer 6, 7, 8 and even the latest beta release of IE 9, right on your Mac system. This is certainly useful, especially for web developers who using Mac to design web pages, because they need to make sure that their web pages render properly in Internet Explorer.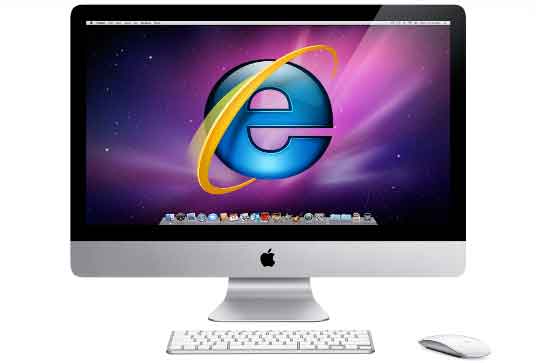 As ie4mac provides you with four different versions of IE (6, 7, 8 and 9), running side by side, you can test HTML and CSS compatibility of your web pages on each version of Internet Explorer and interactively debug AJAX and JS.
According the developer, "ie4mac makes this possible by running a cluster of Windows Terminal Servers and delivering the Internet Explorer to your Mac using a protocol called RDP".
ie4mac is not a free application, however, during the beta testing period you can use it for free. All you have to do is enter your e-mail address to get an invitation. More details and download at source.