How to remove Microsoft Security Essential (MSE) completely?

Most often many people find it difficult to uninstall antivirus programs properly from their PC. I think this is especially true with latest operating system Windows 7.
Main cause is that antivirus programs are tightly integrated with the operating system; a normal uninstallation some times failed or left registry entries in the system. Therefore a re-installation or installing another antivirus program will not possible.
Ok that, if you find any difficulty in uninstalling the Microsoft Security Essential (MSE) from your PC (for a fresh installation or for installing another antivirus program) here is how you can do that.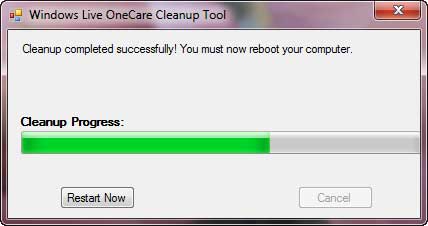 Download this cleanup tool from Microsoft: http://go.microsoft.com/fwlink/?linkid=81699 (this tool is for OneCare but works with MSE also). After the tool runs if it prompts for a reboot please do so.
If you still have problem there is another method. Please visit here for details.