Opera always extends innovative features to its browser. The new version of Opera 11 (currently alpha) has several advancements such as extension or add-on support, portable mode, etc over its previous versions. Here the topic is how to install Opera 11 in portable mode.
Download Opera 11 and run the installer, then click Options button (see screen-shot)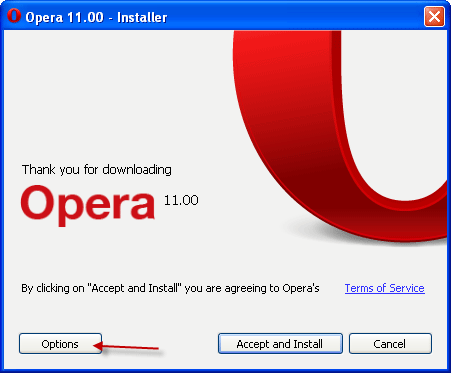 Now select 'External device' for 'Install for' and select USB drive or any directory for 'Install path' (see screen-shot below)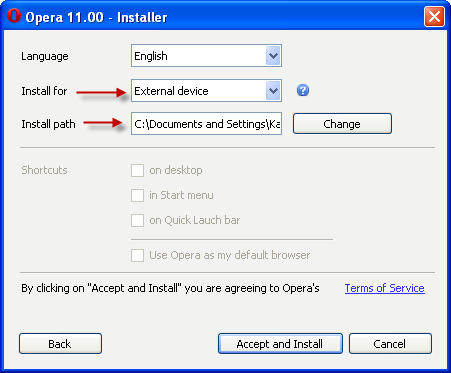 Now click 'Accept and Install' button. It'll extract the content of Opera to the directory you specified. Just click the Opera icon from this directory to run your browser Opera or make a shortcut to your desktop (via – JKWebtalks)
Now, what is the main benefit of running applications in Portable mode? Portable editions will not touch your system settings or registry.