Personally, I love Microsoft's new Modern UI (Metro UI) and Start Screen. It is eye-catching and gives a whole new experience to users. You can experience this new UI on Windows 8 as well as on upcoming Windows phone 8. Would you like to implement this modern UI to your Android Phone? Then, there is a nice app called WP8 Launcher, which simulates Windows Phone 8 start screen functionality in a very realistic manner.
WP8 Launcher for Android Phone brings many Windows Phone 8 features like the ability to pin/unpin tiles, lock screen, different tile size (from 1×1 – 4×2), resizing tiles, different tile type support, different colors and theme, and more. So, you can customize the start screen as you like.
Interested users go this XDA forum link and download the app. After installation, you can customize your start screen by selecting the launcher – add new items on start screen and customize its size, icon, color, etc., drag and drop items and more.
How to add new tile and customize it?
To add new items on start screen (desktop), tap and hold on the item, then select "Add to Screen". From the next screen, you can change cell size (1×1 to 4.2) and style, WP8 icon, and cell color.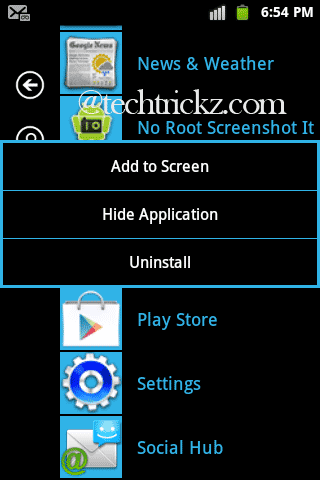 After completing, just tap "Click to add cells" option. It'll add the item to the start screen. From there, drag and drop it at desired location.
This launcher also supports different colors and themes. To change theme and color, click Menu button on your phone, select "themes" option and customize it.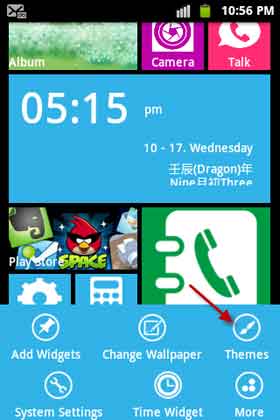 Verdict: This launcher works almost perfectly and seems to be very light on my Galaxy device. However, it requires some more modifications; for example, there is no option for customizing an existing tile (resize, icon and color). Also, the language translation is incomplete.