Plethora of customization options out there for Android phone, but plenty of this choice confuses some users. To help such users, Google launched "#myAndroid Taste Test" service to help them build right homescreen for Android phone. The web service helps you choose desired homescreen (launchers, wallpaper, icons, keyboard, etc.) for your phone. You just need to answer few quick, fun questions, and Google will find the right homescreen for you.
What is great with Android operating system over others is that it let users easily customize his or her Android phone with launchers, wallpapers, icons, widgets and more. There are thousands of customization apps (launchers, lock screen replacements, wallpapers, icon packs, etc.) are available for Android users to make their devices unique and personal, but some users find the abundance of choice to be very confusing.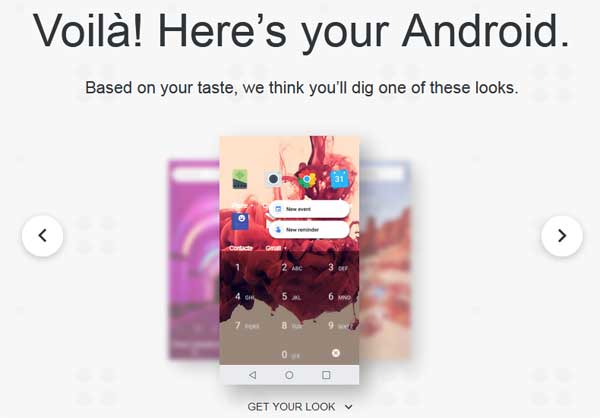 If you are confused with the wide choice of customization, then Google's new web service #myAndroid Taste Test may help you select the right one.
How to use Google #myAndroid Taste Test Service to build homescreen for your phone?
Just go to the service [HERE] and answer the simple questions (most questions are just images. You need to select the one from the choice).
The web service finally shows the results along with a download link to Play Store. Depending on your choice, the result will include wallpaper, launcher, icon, and other stuffs.
If you are not satisfied with your choice, you can take the test again to generate new recommendations. If you are satisfied with how your new home screen looks, then you can also share the results with others.
Google provides a link (Share your look) to the result page, which you can used to share with others, so that others can quickly download them. You can also share your look on Google+, Twitter and Facebook.