Last week Xiaomi released an OTA update (build MIUI v6.5.4.0 LXIMICD) for Mi 4i smartphone to fix the overheating issue, but it was stopped immediately due to certain issues. Now the company has released a new update (version 6.5.5.0 LXIMICD) by correcting all issues and the OTA (over-the-air) update has started rolling out to all Mi 4i phones in India.
In this guide, we show you how to update Xiaomi Mi 4i to the new firmware MIUI v6.5.5.0 (LXIMICD) manually. The update will fix the overheating issue in Mi 4i. If you have not received the OTA notification for some reasons (it will take some times to reach on your phone), read on to know where to download the firmware and how to install it manually on your Mi 4i.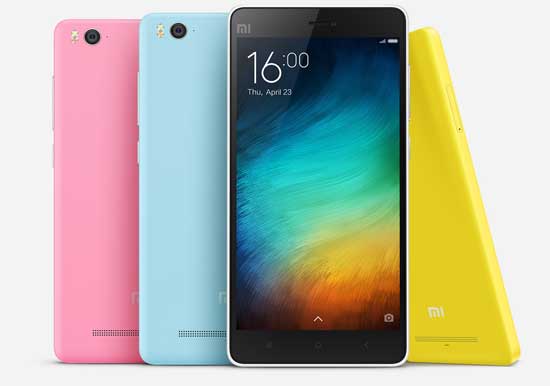 Although the Mi 4i is a lower spec variant of the original Mi 4 for India, it is a great device with 1.7GHz Snapdragon 615 octa-core prcessor, 2GB RAM, 5-inch (1920×1080 pixels) IPS OGS display, 16GB internal memory and a 3,120mAh battery with quick charge support. However, many buyers found it overheated.
The new update will fix the overheating issue of Mi 4i. The update will optimize the thermal control algorithms to better regulate the temperature. The new thermal controls adjust frequency, voltage and the number of cores in use depending on the chipset temperature.
How to Update Xiaomi Mi 4i to MIUI v6.5.5.0 Manually
1. Download the MIUI 6 V6.5.5.0 (LXIMICD) firmware for Mi4i [HERE]
2. Transfer the downloaded ROM zip file to your phone's internal storage
3. Now, launch the 'Updater' app on your Mi 4i. Tap the setting icon (3 dots) at the top-right corner, select 'Choose update package', and choose the ROM zip file you have just saved on your phone.
4. The flashing process will start and this will take some time to finish.
5. Once the installation process is completed, your phone will restart automatically.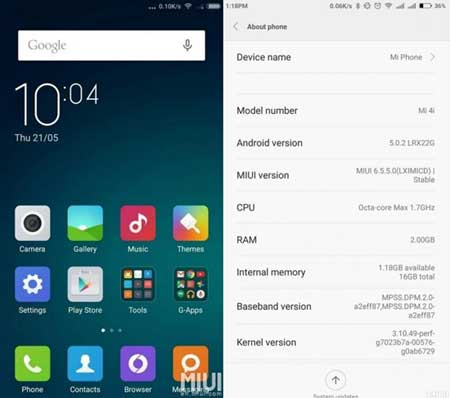 Now your Mi 4i is running on the latest MIUI 6 V6.5.5.0 Lollipop. Enjoy! If you have any query, leave it in the comment section below (source – Miui Forum)