Samsung's flagship smartphone for the year, the Galaxy S4 has gone on sale worldwide and the huge demand for the device just proves how popular the device is. However, for many users an important issue when choosing a phone is how open it is to being rooted and modded, and how active the developer scene is for the handset. The Galaxy S4 includes in this category, though Samsung introduced a more closed system towards rooting.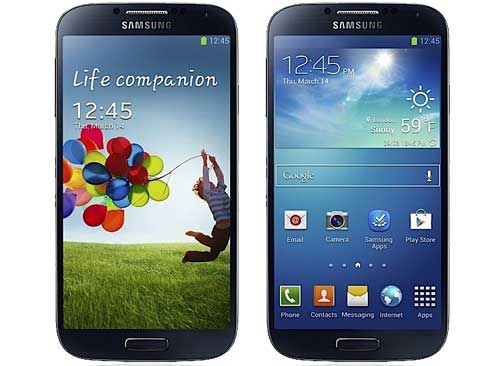 If you're looking for an easy solution for rooting your international version of Galaxy S4 GT-I9500 on Android 4.2.2, just follow the below step-by-step guide.
Note: As known by all, rooting will void yur device's warranty. Do below guide at your own risk. We will not take any responsibility for any damage to your device caused by it. Also, do not forget to backup your device before rooting.
Step-by-step guide to Root Samsung Galaxy S4 GT-19500 on Android 4.2.2
Requirements:
Cofface's CWM Recovery and rooting tool [download it from here]
Odin3 Flash Utility [download it from here]
Samsung Android USB driver for Galaxy S4
Fully charged battery (at least 70% battery remaining on your device)
Note: After downloading above files, unzip them on your computer.
Procedure:
1. Put Samsung Galaxy S4 in Download Mode. For that, plug USB cable to your computer, turn off your device, press Volume Up + Down simultaneously, plug in the USB cable to your S4 while holding down the volume buttons.
2. Run Odin3 on your computer, and it should detect your device and indicate a COM port on top (if not detected, install driver for S4)
3. Under PDA, select the "cofface_samsungI9500_recovery_en_0503.tar file" (you just unzipped). Make sure "Re-Partition" is unchecked, and don't alter any other setting. Hit the Start button to begin flashing the new PDA.
4. Once the flash is complete, the phone will reboot. Wait for boot to complete, and then power off the device.
5. Reboot the phone into CWM recovery by pressing and holding Volume Up + Home buttons whilst powering on the device.
6. In Recovery mode, go to "root your phone" followed by choosing any of the two methods. CWM Recovery will notify once the process is complete.
7. Reboot your device again from recovery, and you will have the Super User app installed on your Galaxy S4 GT-I9500.
Note: Please do not update the su binaries after this. Enjoy root access to your Galaxy S4.