Cyanogen team has released the first stable version of CyanogenMod 12.1 ROM for a host of devices including Nexus 4. Based on the Android 5.1.1 Lollipop, the CM12.1 snapshot takes account of various security patches, including Stagefright patch. Also, it brings many new features to the device, such as Live Display, DPI changer, Lockscreen visualizer, and various hand gestures.
Stable Version of CyanogenMod 12.1 custom ROM is now available for Nexus 4. In this guide, we show you the installation procedure for CyanogenMod 12.1 on Nexus 4. The stable CM 12.1 build not only bring Stagefright patch for Nexus 4, but it also brings new features to the device.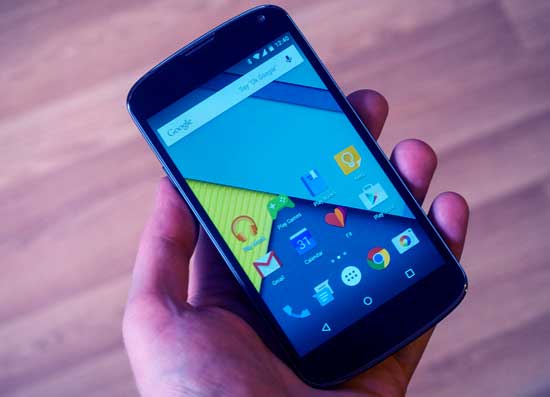 If you have already installed CM11 or CM12 on your Nexus 4, you can install the first stable release of CyanogenMod 12.1 on it without doing a wipe, but do not forget to flash a compatible Google Apps package. However, if you are using Xposed framework or a custom kernel, it is recommend a fresh installation.
Install Stable CyanogenMod 12.1 on Nexus 4 (Fresh Installation)
WARNING: This procedure will void your device's warranty. Follow the instruction at your own risk. We will not be liable if any damage occurs to your device and/or its components. It is recommended for technically talented users only.
Note: Beginners need to first unlock their Nexus 4, install latest version of TWRP recovery (2.8.7.0) and root it.
Important: The below method will wipe your device completely. Make a backup of every data on your phone.
1. Download stable version of CyanogenMod 12.1 for Nexus 4 [HERE] and move it to your Nexus 4. Also, download Gapps (Google apps package) [HERE] and move it to your phone.
2. Boot your Nexus 4 into TWRP recovery mode. To do so, switch off phone, hold the Volume Down and Power buttons until the bootloader appears, then release the buttons.
3. In TWRP recovery, select Wipe and then select Factory Reset.
4. Now, select Install, navigate and select the CyanogenMod 12.1 .zip package. Follow the on-screen instructions to install the package.
5. Do the above step for installing Gapps as well.
6. Once installation has finished, return to the main menu and select Reboot, then System. First time it will take longer time to boot up.
You have now successfully updated your Nexus 4 to CyanogenMod 12.1. If you have come across bootloop issue (stuck in a bootloop), reboot your phone to recovery mode and then wipe cache partition and dalvik cache.