Although Google has released the Android 5.1.1 Lollipop update for select Nexus devices, until now there is no news about Android 5.1.1 update for Nexus 4. If you cannot wait for Google to officially release the update, an official CyanogenMod 12.1 Nightly ROM running on the latest Android 5.1.1 is now available for Nexus 4.
Rooted, bootloader unlocked Nexus 4 users can install the CyanogenMod 12.1 Nightly (mako) on their device and enjoy Android 5.1.1. The CyanogenMod 12.1 also include new features such as Cyanogen Mail, Exchange support, Multiple account integration, Theme engine, which makes it easy to customize and change the look of your UI, allowing you to make your device your own and more.
Today's tutorial let you know how to install Android 5.1.1 Lollipop on Nexus 4 via official CyanogenMod 12.1 Nightly ROM. The AOSP (Android Open Source Project) based CyanogenMod is the fastest ROMs out there and the latest build CM12.1 is built on the Android 5.1.1 Lollipop that is super slick, and it is open to customization.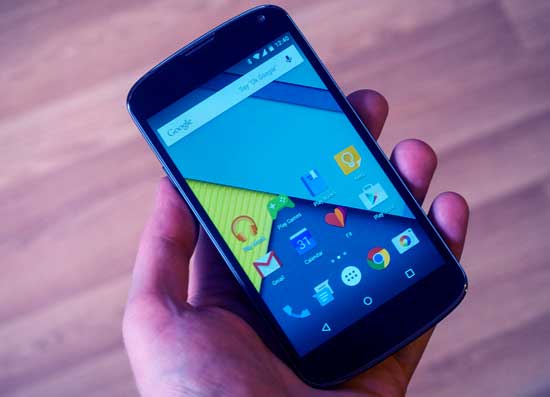 Note: Before you get start installing the ROM, keep in mind that CyanogenMod 12.1 is a nightly build, which means the ROM is not completely stable. Though most things are work well, still there are a few problems remaining.
The guide below will allow you to install Android 5.1.1 on Nexus 4, but keep in mind that it will wipe your device completely. Make a backup of every data on your phone.
Install Android 5.1.1 on Nexus 4 via CyanogenMod 12.1 Nightly ROM
WARNING: This procedure will void your device's warranty. Follow the instruction at your own risk. We will not be liable if any damage occurs to your device and/or its components. It is recommended for technically talented users only.
Prerequisites: Your Nexus 4 must be bootloader unlocked and requires latest version of custom recovery like CWM or TWRP installed (This tutorial is based on CWM recovery)
1. Download CM 12.1 NIGHTLY-mako.zip ROM [HERE] and Gapps for Android 5.1.1 [HERE]
2. Connect your Nexus 4 to your computer and move ROM zip file and Gapps zip file to its internal storage.
3. Once done, unplug your device and boot it into recovery mode. To do so, turn off your phone and then press and hold Volume Down + Power buttons together. Now select recovery from the menu.
4. From recovery, select "wipe data factory reset". Then select "wipe cache partition". Finally choose "advanced" followed by "wipe dalivik cache".
5. Now, go back to the main recovery menu and choose the "install zip from SD card" option. Select the CyanogenMod .zip file and install it.
6. Once done, install the Gapps as well to get your Google Apps
7. Once done, reboot your phone. It will take few minutes to boot up your device.
You have now successfully updated your Nexus 4 to Android 5.1.1 Lollipop (CM12.1). If you have come across bootloop issue (stuck in a bootloop), reboot your phone to recovery mode and then wipe cache partition and dalvik cache.