To watch online videos from sites like YouTube, you should have a reasonably fast internet connection, otherwise video will breaks frequently for buffering data.
If you have such issues, here is a freeware program which will reduce YouTube video (or any other) buffering time and lets you enjoy videos without frequent interruptions.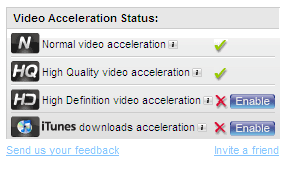 You may know how to stop unnecessary YouTube video buffering,  the software called SpeedBit Video Accelerator (free version) offers the following features.
It will eliminate buffering of YouTube and other web videos
Lets you Tweet your favorite videos while watching them
Accelerate High Quality videos with bit rates up to 200 Kbps for clearer, more vibrant images.
And it is compatible with all browsers.
Note: The free version contain a unnecessary browser toolbar. Don't forget to uncheck the option Ask toolbar while installing the software. Download SpeedBit Video Accelerator