The developer options menu present in Android brings a variety of advanced features to users. This menu is intended for Android geeks and developers to control their device from the PC. Most of these features are not very useful or even inconvenient for normal users. For this reason, starting from version 4.2 Jelly Bean the developer options hide on the device.
On Android 4.2 and above, you can bring the hidden developer options menu by going to Settings > About phone and taping Build number seven times. Return to the previous screen to get Developer options menu.
The Developer Options app lets you add a shortcut for developer options settings on your home screen, so you can quickly access the menu by taping the shortcut. The app is tiny (18KB) and free at Play Store.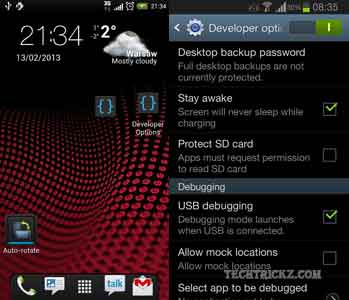 The on-device Developer Options has several uses, such as to enable debugging over USB, show CPU usage on screen, quickly capture bug reports onto the device, and many more options.