Due to certain issues with the Android 4.4.1 KitKat update, Google has released the Android 4.4.2 (KOT49H) update and started rolling out the update for Nexus 4, Nexus 5, Nexus 7 and the Nexus 10 devices. The update brings various software fixes and security enhancements to the device.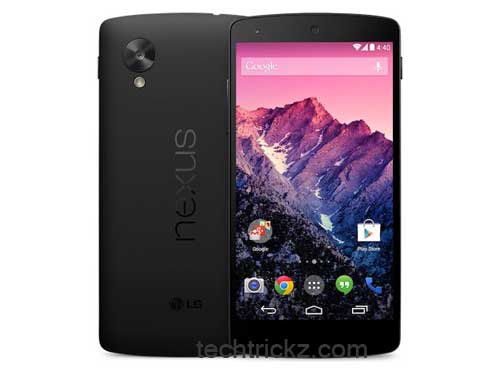 The Android 4.4.2 OTA update (KOT49H) will be available within next few days to all supported Nexus devices. You can check and update your device by going to Settings > About phone > and tap Check for Updates button, which should pull down the latest Android 4.4.2 KitKat for your device.
Alternatively, you can download the package and execute the command adb sideload [file name] to flash it to your device (see our previous guide for details).
Nexus 4
– Full Android 4.4 to Android 4.4.2 Update (Download)
– Android 4.4.1 to the latest Android 4.4.2 KitKat (Download)
Nexus 5
– Full Android 4.4 to Android 4.4.2 Update (Download)
– Android 4.4.1 to the latest Android 4.4.2 KitKat (Download)
Nexus 7 2012 WiFi
– Full Android 4.4 to Android 4.4.2 Update (Download)
Nexus 7 2013 WiFi
– Full Android 4.4 to Android 4.4.2 Update (Download)
– Android 4.4.1 to the latest Android 4.4.2 KitKat (Download)
Nexus 7 2013 LTE
– Full Android 4.4 to Android 4.4.2 Update (Download)
Nexus 10
– Full Android 4.4 to Android 4.4.2 Update (Download)
– Android 4.4.1 to the latest Android 4.4.2 KitKat (Download)
It is recommend checking out your device for the Android 4.2.2 KitKat update. If you didn't get the update pop up, do check it by going to Settings > About > Software Update and manually search for the update. [Via – Androidpolice]