In previous posts, we had posted several procedures for rooting Samsung Galaxy devices, but the Framaroot method described below is quite simple and much faster than the usual Odin or Recovery method. What is more, Framaroot method supports several models of Samsung Galaxy devices, except the newest Galaxy S4.
Framaroot is a small application by alephzain that allows you to root many models of Samsung Galaxy devices with a simple click. It does this by exploiting a series of security holes found in many devices. However, note that Framaroot is not a permanent rooting application.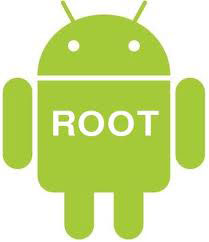 How to Root Galaxy Device with Framaroot?
Important: Do not root your device without first knowing what it means and why it for. Also, Rooting will void your device warranty. We are not responsible for any damage caused to your device by doing the below method.
In addition, though this rooting method won't increase any counter or make changes to current binary, a simple unroot may not be sufficient to restore your device warranty.
Procedure:
Download latest version Framaroot apk on to your phone and install it just like any other apk file (Download link at the end of this post).
Run the app and from the dropdown menu list select Install SuperSU
To start the root exploits, click on one of the list available. For example, choose Aragorn for most Galaxy devices. If that doesn't work, select another one.
Finally, restart the device. Once restarted, you should see SuperSU installed on your device.
Below are some of Samsung Phones and Tablets that this rooting method supports:
Samsung Galaxy Room EK-GC100
10.1 Samsung Galaxy Note GT-N8000, GT-N8010, GT-N8013, GT-N8020
2 Samsung Galaxy Note GT-N7100
2 LTE Samsung Galaxy Note GT-N7105
Samsung Galaxy Note 8.0
Samsung Galaxy Note GT-N7000
Samsung Galaxy S GT-i9000
Samsung Galaxy S2 AT & T SGH-I777
Samsung Galaxy S2 Epic 4G Touch – SPH-D710
Samsung Galaxy S2 GT-I9100
Samsung Galaxy S3 GT-I9300
LTE Samsung Galaxy S3 GT-I9305
Samsung Galaxy Tab Plus GT-P6200/GT-P6210
Samsung Galaxy Tab 7.7 GT-P6800/GT-P6810
Samsung SGH-i997 Infuse 4G
Core Samsung Galaxy GT-I8262
Samsung Galaxy Proclaim S720C
Samsung Galaxy Young GT-S6312/GT-S6310
Note: Framaroot is also compatible with many other brands such as HTC, LG, Motorola, Sony, Micromax, Huawei, Asus, Karbon, etc.
You can download and find more details about Framaroot at the open discussion forum by the author on Xda.