The new Yahoo! Messenger 11 beta has been released with many new features. Besides the usual text, voice and video calls, you can now play social games and manage all your social networks like Facebook, right within Yahoo! Messenger 11. However, one of the annoying features of this IM client is advertising.
If you don't want to see those ads and want to remove them from your Yahoo Messenger 11, here is freeware tool called Ad Banner remover Plus.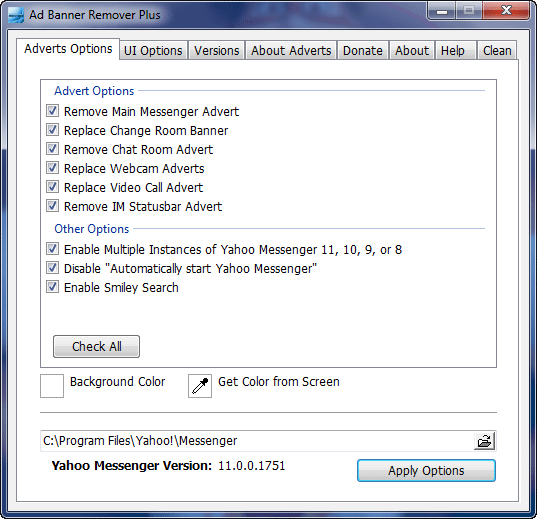 Ad Banner remover Plus can remove Main Messenger advert, replace Change Room Banner, Chat Room advert, replace Webcam Adverts,replace video call advert – ( Yahoo Messenger 11 and 10 Only ) and Remove IM Status bar Advert – ( Yahoo Messenger 11 and 10 Only ).
Ad Banner remover Plus is a portable tool. Just run the program and select the items that you want to remove. The application is clean (virus total) and can be downloaded at source.