The Android version of the open world racing game, Need for Speed: Most Wanted (NFS: MW) now available free of charge at Samsung Apps Store. If you're a game lover and own a Galaxy Note II, grab it now and race the way you want with multiple control schemes including support for the Samsung Game Pad.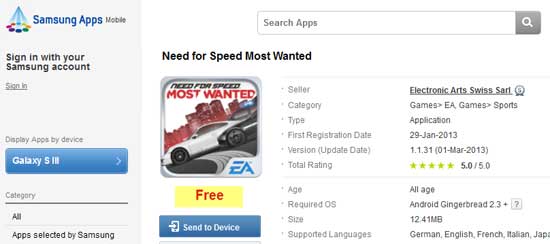 About Most Wanted – It is the nineteenth title in the long-running Need for Speed series which allows players to select cars and races based on time limit and destination.
Note that the offer is exclusively for the Samsung Galaxy Note II users. Follow this link to Samsung Apps (the link may not work from mobile devices) and have a fun!