Android Icon Templates pack contains a set of splendid android icons, posters, icon templates and previews. Besides 37 template designs, there are 17 icons (PNG) 17 posters (PNG) and 3 previews (JPEG) in this pack.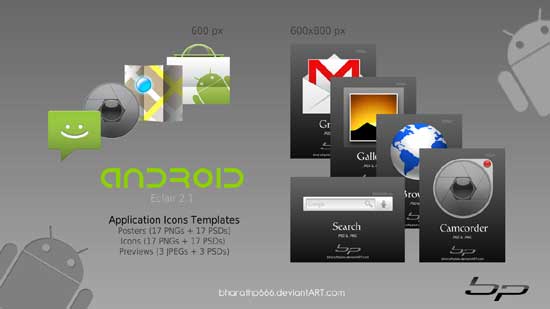 The icon template designs make it easier for you to create your own icons and posters. They are available in Adobe Photoshop file (PSD) which preserves the layers and original design treatments. You can load these template files into any compatible image-editing program.
Similar topics: 65 Android application icons for download.
Download Android Icon Templates from DeviantART.