Stagefright is a serious security flaw found on Android OS, which could allow hackers to infect your device via an MMS message. Google acknowledged the issue and released a security patch for the Stagefright bug, but millions of devices remain unprotected simply because of absence of the patch.
An unofficial Stagefright bug patch has been available for Mediatek Chipset (MT6752/MT6732) devices running on Android 5.1 Lollipop. Thanks to the XDA contributor superdragonpt , his flashable zip file patches all the Stagefright bugs on MT6752/MT6732 devices, such as Elephone P6000, Jiayu S3, iOcean Rock, ZOPO ZP920 and UMI Hammer.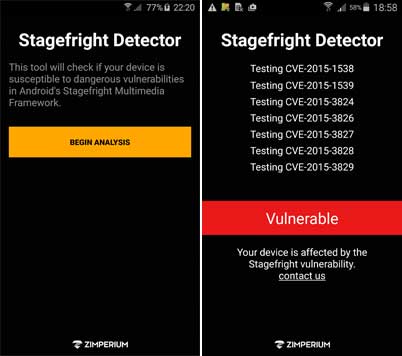 To apply the patch, you should install a custom recovery like TWRP on your device, then download the flshable zip file [HERE] and flash it from recovery. Do Not forget to back up your device before applying the patch.
Though attack via Stagefright flaw has never been witnessed in the wild, there is a high chance for the exploitation, mainly because of its recent publicity. Remember that this bug puts nearly a billion Android phones at risk. Once infected, hacker can steal your important data, accounts and passwords stored on your phone. So check your device for Stagefright bug [HERE]. (Source – superdragonpt)