If you are using an AMOLED screen phone, like the kind used in Samsung Galaxy S5 and Moto X, a black background can save your phone's battery power. This is due to the way AMOLED screen works – blacks are pure black, as those pixels are not turned on. Pixel Battery Saver uses this advantage to save battery on your AMOLED screen phone.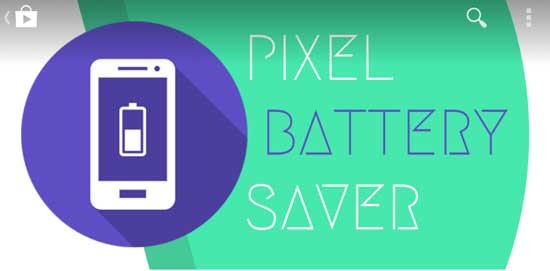 Pixel Battery Saver app is designed for AMOLED screen Android phones to save battery power. It produces a totally black mesh and displays on phone's screen, so that half of the pixels on the screen are turned off, which means the screen consumes less energy.
Usage of this app is quite simple. The main screen of the app lets you choose the pixel density level of the mesh. The higher level you choose the more battery you save. Once the app is active, you can turn on and off the black mesh at any time from the notification bar.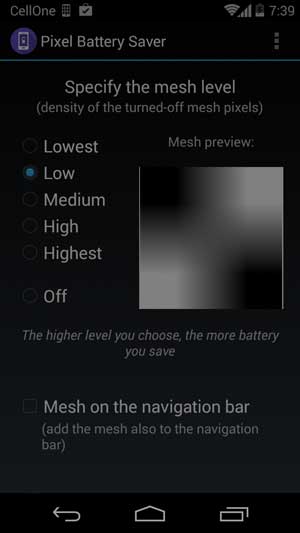 As said above, Pixel Battery Saver is designed for AMOLED screens, but it can also bring some small improvement on LCD display as well. This is because the dark pixels require less light to appear on the screen.
Poor battery life is something that most Android users will experience with their smartphone. The large screen, multi-core processors and several other features demand more battery power. While there are many ways you can improve on battery life, Pixel Battery Saver takes a different approach to save battery power.
Pixel Battery Saver app can be downloaded free from Play Store