QuickClick Gold is a simple app for Android phones that lets you program your phone's volume button to perform a variety of actions. For instance, you can program your Volume +/- button to take photos, on/off torch, record audio, make a call or start an app.
It can be helpful for users who want to use physical button instead of onscreen touch button in certain condition. Once you assign volume keys for an action, you can start it with volume button click or a sequence of clicks.
The app is easy to configure. Run it and choose 'create a new action', then choose an action from the list, set volume buttons click sequence for the action, and finally tap finish button.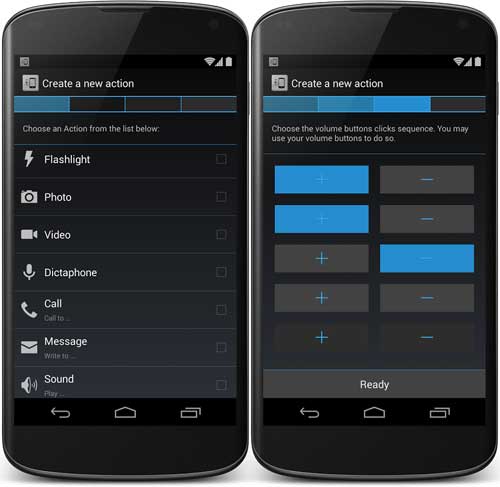 QuickClick Gold supports Android 4.0 and up. It can be downloaded from Play Store