Moto File Manager is now available for all Moto phones running on Android 5.0 Lollipop and above. Motorola's Android smartphone is known for its stock Android UI and less bloatware apps – just like Google's Nexus devices. There was no file manger until recently in Motorola Android smartphones (stock Android OS does not a include file manager), but it is changed with the launch of Moto G 2016.
Moto File Manager first appeared in Moto G 2016. It is simple, clutter free, feature rich and helps you handle all your files very easily. The same Moto File Manager is now available on Play store for download and supports all Moto phones running on Android 5.0 and above.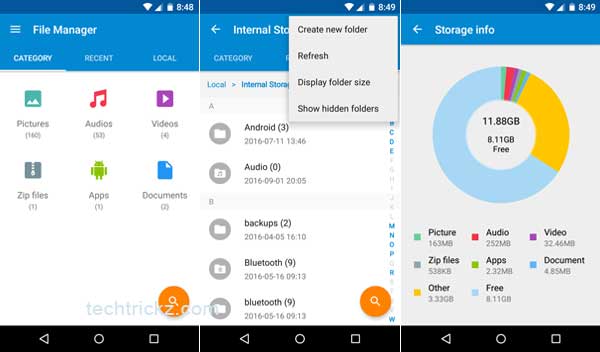 [For your information, Android 6.0 Marshmallow does include a built-in file manager, but it is hidden inside the settings menu]
Features of Moto File Manger
– You can browse in both internal memory and external SD card
– Browse files by category (pictures, music, videos, archive, documents and recent files) right from app's home screen
– You can copy, move, rename, delete, compress and decompress ZIP files, create encrypted ZIP files and share files.
– Easily see the location of each category file and the SD card usage.
– One click to transfer all picture, music and video files from the phone's internal storage to the external SD card.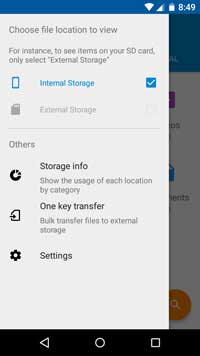 -Global search function lets you search folders and files of the device.
Moto File Manager can be downloaded free from Play store [HERE]